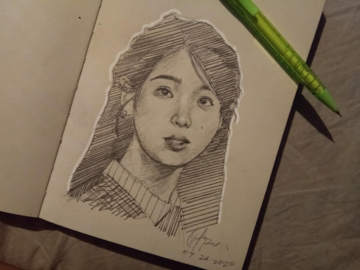 DISCLAIMER: This is not a financial advice.
The following coins/tokens are the ones I'm interested in. I invested in some of them through staking or holding
1. BITCOIN
The father of all crypto. On November 14, 2021, Bitcoin released their biggest upgrade yet, called Taproot, with this they introduced Schnorr signatures that will help for faster transactions, lower transaction fees, and more efficient system. Investing in Bitcoin is still one of the best options if you're thinking for long term investments.
2. ETHEREUM/ETHEREUM 2.0
The second biggest cryptocurrency out there. Many DeFi and NFT projects and decentralised applications started in this network due to their utilisation of smart contracts. The network is doing an upgrade that is called Ethereum 2.0, it aims to increase the speed, efficiency, and scalability of the network to increase the number of the transactions they can make. In order to do that the network will switch from proof of work (mining) to proof of stake which will reward those who will stake in Ethereum 2.0. Investing and staking into Ethereum 2.0 will be a good choice if you want some passive income.
3. VECHAIN
VeChain is a cryptocurrency network focused on supply chain and logistics needs. According to its whitepaper, VeChain's mission is to "enable the blockchain community, business owners, enterprises, governments, or any other individual to move their business activities to blockchain effortlessly," with an emphasis on the fact that technical knowledge is not required. The network rewards the holders of their native coin VET with VTHO. If you want some passive income without having the risks of staking, investing on this one will be a good choice for you.
4. BINANCE
It is the largest cryptocurrency exchange in the world when it comes to the volume exchanges. The network has their own native coin which is called BNB they also have their own stable coin called BUSD. The network rewards those who stake their BNB tokens and BUSD during their launchpools.
5. NFL ALL DAY
Dapper Labs, the one who handles NBA Top Shot, will launch NFT's called Moments during this season. Like NBA Top Shot, NFL All-Day moments will be a short clips of highlights from your favourite NFL players. The market value of the Moments will depend to the rarity and the number of the NFT. Moments that has the #1 tag and has the jersey number of the player (i.e Tom Brady's number is 12 and the number of the Moment you have is also 12) has a greater value compared to others. You can buy Moments by buying packs or buying from their marketplace. If you're a big sports fan NBA Top Shot and NFL All Day is a great choice for you to buy in.