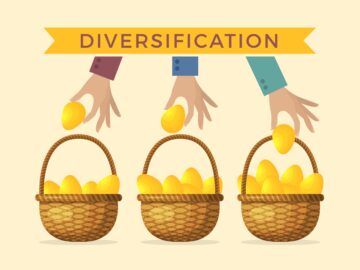 Good Evening Everyone our topic for today is how do I diversify my crypto assets?
What is crypto assets diversification?
Diversifying your crypto portfolio is the act of investing your money in various crypto projects to reduce risk if one or more projects perform poorly. Implementing a diversification strategy also allows you to achieve the best possible returns even when some of the portfolio items perform poorly or to summarize crypto assets diversification means that you invest in different coins and tokens to hedge against their price changes.
When I saw the SLP's value dropping I immediately exchanged my SLP to Matic in Binance and I waited for the Matic to go up when it got up to 2 Dollars each I swapped 75% of my Matic to USDT and I cashed out the USDT to PHP in P2P trading in Binance and put them all in my savings accounts so that it will increase little by little every month.
I choose to exchange my SLP to Matic in reason of, I am always looking every day if the Matic is rising up to 25% more so I decided to hold Matic rather than SLP that dropped a lot and continually dropped before the latest update but now because of the updates SLP is now going up now little by little.
Why should we diversify our crypto assets?
The crypto market is highly volatile. Diversification protects against unexpected negative market swings.
Due to price jumps.
It increases the chances of your cryptocurrency investment prospering.
You can't rely on a single cryptocurrency, such as Bitcoin, to provide good returns.
It enables you to make the most of multiple coins that are performing well at the same time.
Conclusion
Diversification is a great risk management strategy that many investors use in both crypto and traditional assets. While it will not protect you from a market-wide correction or a bearish cycle, it will reduce your risk if one of your portfolio assets exits the crypto market or has a poor run. Keep in mind that investing is risky, but risks can be managed to some extent. You can significantly reduce the impact of global slashing events on your portfolio by making smarter investments.
And that's it for today thank you for reading. Have a good day everyone
– DGM||Jhaydel1112